10 Reflections from a Dimagi Field Manager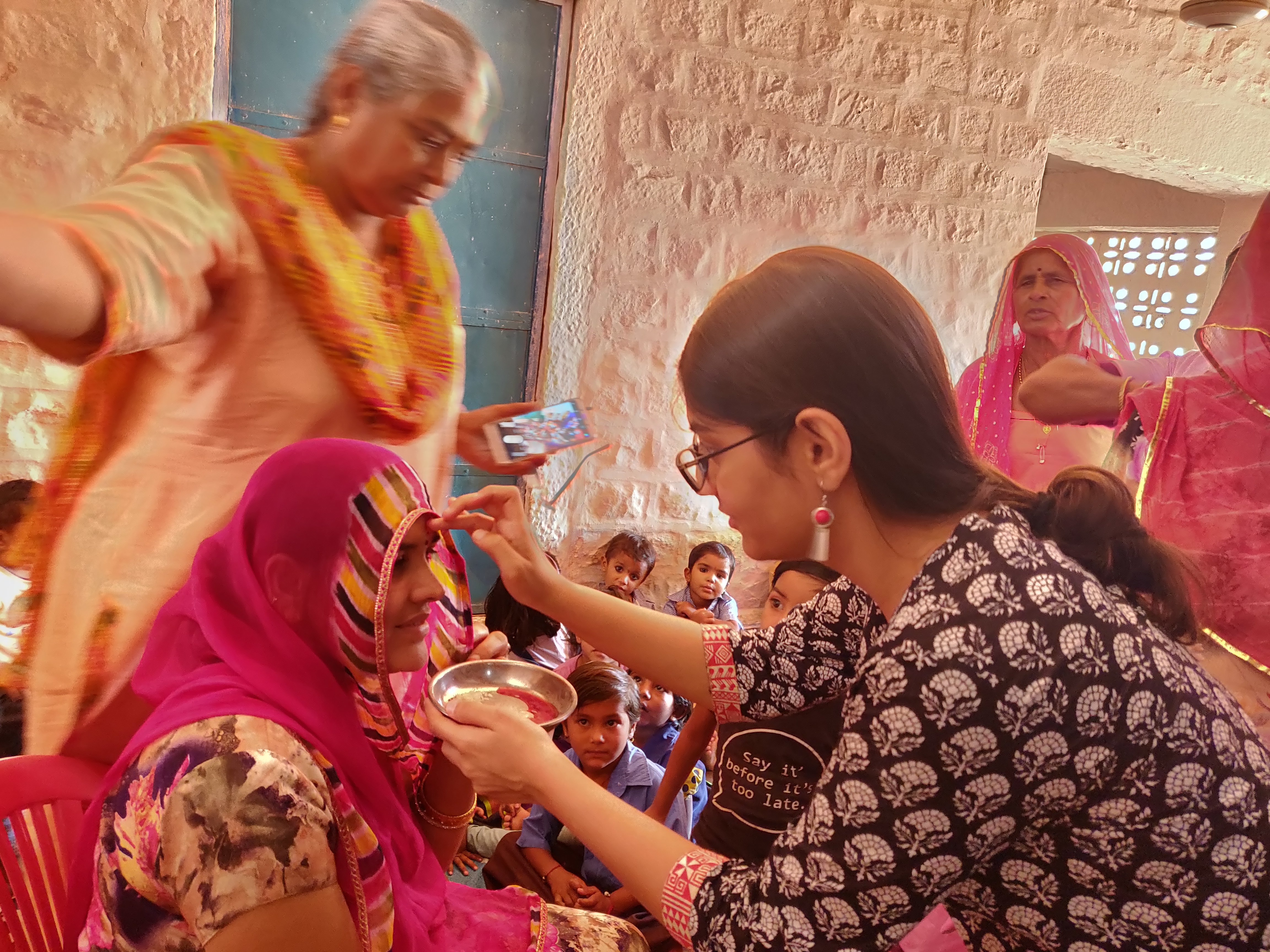 Shrena Shah is a recent Dimagi alumna who served for a year as a Field Manager on our Global Services team. Before she heads off to business school, she shared some reflections on her experience at Dimagi and working with partners:
The leadership that I have seen in practice at Dimagi is so different to the theory and best practices you read about. Real leaders don't wear capes and know it all. They accept that they do not know everything, but they know the right questions to ask to move the team forward.
Everyone at Dimagi has had a unique journey but share a common goal: Create impact through the work we do. This has helped change the way I interact with new people by teaching me how to form bonds over common ground, no matter how different our background.
From day one, Dimagi promoted and supported its strong culture, clear values, and quirky rituals. I've witnessed how effective this has been in creating a competitive advantage, allowing the company to hire the best talent, move quickly when opportunities arise, and push through adversity. Most importantly, it has made it easy for leaders to stay true to the long-term mission and for the team to hold them accountable.
My favorite Dimagi rituals: 15 minutes (for meeting new team members), coffee challenges (for taking breaks to catch up with current team members), impact wall (focused on sharing our impact), photo wall (focused on sharing our fun adventures), brown bags (to learn about new initiatives and new team members), social hour, football group, hiking group, and game night. As they rightly say at Dimagi, "There is no such thing as too much team!"
Everyone at Dimagi has set wildly ambitious goals for themselves and for Dimagi. The ambitious approach and lofty high standards of each and everyone at Dimagi has helped us achieve impact across the globe.
I have learned new ways to identify a problem, reflect on it, and develop a solution. The ownership mentality is highly encouraged at Dimagi, giving you enough opportunities to test your approach to problem-solving.
Open-forum discussions and close-knit teams at Dimagi always provide an opportunity to speak your mind fearlessly, knowing that your ideas and opinions are unique and will only help the team reflect upon a fresh perspective.
Organizational structure is like a product that is constantly evolving, requiring you to jump different roles that teach you the virtues of adaptability. The experience of working at Dimagi, where things are changing every day due to external factors, such as stakeholder requests, funding changes, and the nature of global development, will teach you to embrace and adapt to change rather than resist it.
Lean teams have been the most productive for me, and they encourage everyday leadership. The team at Dimagi gave me the ability to step up in my role on a regular basis and take on additional responsibilities. There was never a dull moment on our team.
Lastly, while working on the ground with the largest mobile health project in the world, affecting millions across India, I realized that while true impact cannot be quantified, it is worth the effort.
If these learnings have inspired you to find out more about Dimagi, we're always looking for impact-driven people to join our team. Check out our open job listings! If you have any other questions about life on the global services team, please email info@dimagi.com and we can put you in touch with the team directly.

Share
Tags
Similar Articles