Digital Health Must Invest in Local Digital Ecosystems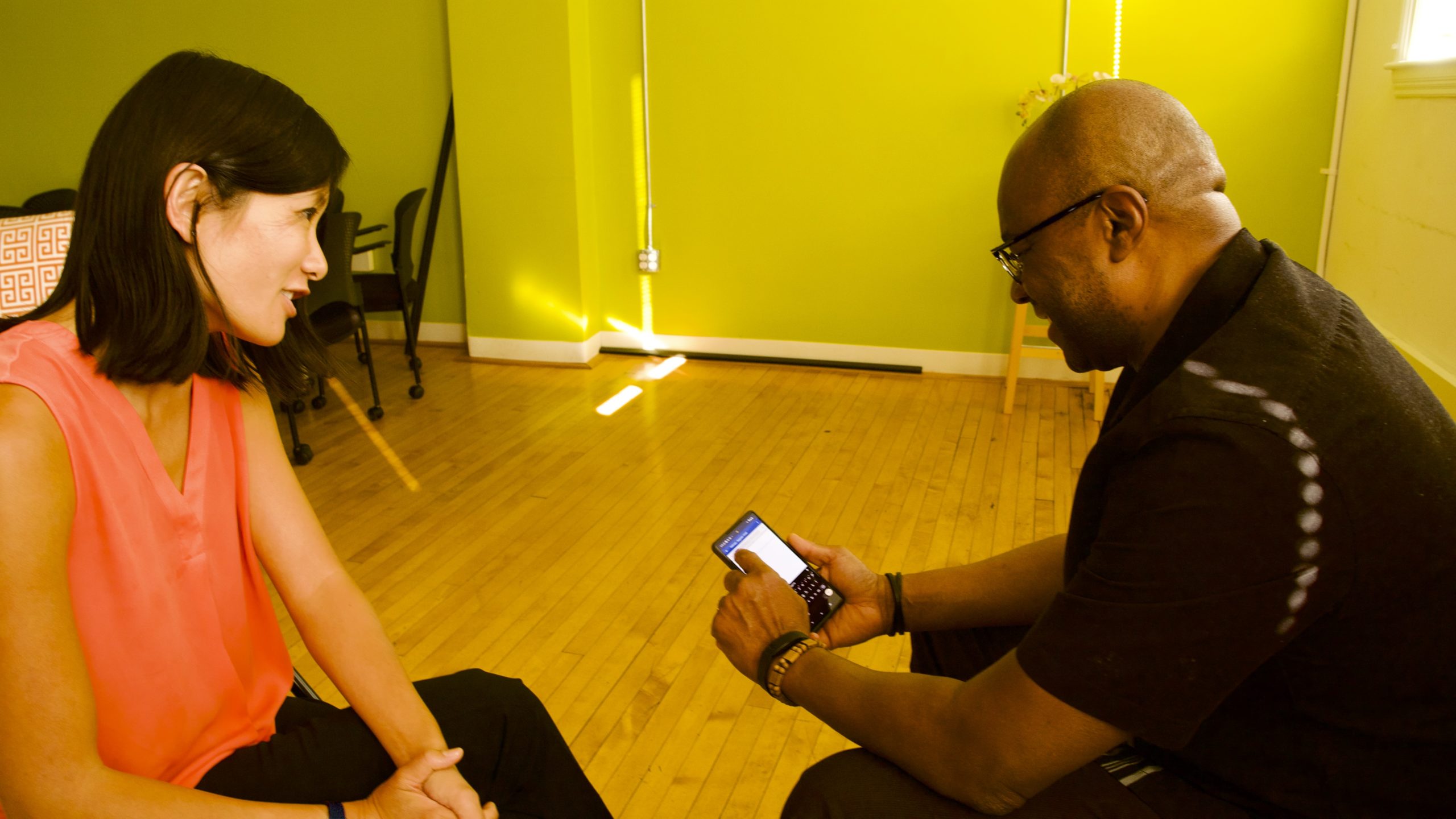 Why technology entrepreneurs are essential to the local capacity strengthening
Rowena Luk is Chief Connector at Dimagi and Host of the Podcast Aid, Evolved
Late in the day on Friday Feb 28 2020, a leading health official in a state government of Nigeria contacted Okey Okuzu with an urgent request: what digital solution could Okey provide, to get this emerging situation, this COVID-19, under control? Over the weekend, Okey and his team at InStrat Global Health in Abuja developed and tested a COVID-19 response app using CommCare. On Monday, both tools were deployed to 25 health facilities in Nigeria.
I cannot imagine any technology organizations based outside of Nigeria responding so quickly, and in such close alignment, with the needs of Nigeria's healthcare providers.
InStrat's success during COVID-19 illustrates why organizations based in-country are critical for digital health and development to work. Companies like InStrat are critical for identifying, developing, and incentivizing local technology talent to develop local solutions. It also may explain why there's been a huge uptick of interest and excitement, not just in tech companies in Nigeria, but throughout Africa. Just in the past year, the amount of investment flowing into African-based technology companies has doubled. Investments in healthcare technology companies specifically grew by 81% in 2021, according to a report by Salient Advisory.
And yet, international donors and programs in the aid and global development sector often have a disruptive influence on these markets – displacing and destroying such local digital ecosystems. In this blog post, we articulate the key advantages to working with innovators and technology entrepreneurs that serve the communities and countries they are based in, and how Dimagi is supporting these efforts.
What are Local Digital Ecosystems?
USAID's Digital Strategy defines Digital Ecosystems as, "The stakeholders, systems, and
enabling environments that together empower people and communities to use digital technology to gain access to services, engage with each other, or pursue economic opportunities." A key part of this ecosystem is the digital economy, composed of talent, startups, and an open market to identify and support leading technology solutions.
USAID's Digital Strategy places a strong emphasis on building digital ecosystems
On October 19, 2022, USAID announced its Local Capacity Strengthening Policy, the first-ever of its kind. This Policy puts into stark focus glaring gaps in the current approach to local digital ecosystems. Much of the focus and funding on innovation in aid programs ends up supporting digital ecosystems developed in high-Income countries and then applied within low- and middle-income countries. This cuts local digital ecosystems out of the story of their own development. It means that opportunities are taken away from in-country technology entrepreneurs who are qualified and eager to play a part in the development of their own countries, and in many cases, their own communities (what we mean by "local").
The result? Technology innovations which cannot be adapted to meet real needs, are not financially viable for a country to sustain in the long-term, lack in-country ownership, and ultimately deprive partner countries of their own autonomy.
The Danger of Disrupting Local Technology Markets
Aid-funded innovation programs and digital health implementers who ignore the rising wave of technology talent in low- and middle-income countries risk creating more harm than good. If aid organizations continue to believe that only international organizations are capable of driving innovation, this colonial mindset will have negative repercussions on communities around the world. Local innovators based directly within low- and middle-income markets have much better market intelligence, the lowest-hanging fruit, the most compelling opportunities, and the cultural and physical constraints to equitable access. They can adapt digital health interventions to create the most benefit for their own families and friends, their parents, and children. Local innovators understand what technologies can be built and supported, adapted, and owned within each country.
Local technology companies are also essential to the creation of sustainable innovation ecosystems and technology markets. Even in the lowest-income countries in the world, you can find technology startups – powered at times by only a handful of people, a few laptops, and big dreams. These companies can access the latest programming languages, software libraries, and cloud infrastructure. But the challenge they face is: can they access markets that will allow them to sustain local technology talent? Is there a market that will reward and foster the next generation of technology talent?
You can liken the challenge the digital development industry faces today to the evolution of food programming in the humanitarian sector. Since the birth of international aid programs in the 1960's, the delivery of food to famine-stricken countries has been a mainstay of global development. However, since the 1980s, a lot of attention has been drawn to the effect that such food assistance can have in destabilizing local agricultural economies. This, paired with the emergence of modern technologies such as mobile money, has led to the fact that since 2005, direct cash transfers have now become a core part of how food assistance is delivered.
The effect is that, today, instead of growing wheat in the United States and airlifting it to Ethiopia, food assistance in Ethiopia today often relies on direct cash transfers to beneficiaries who can then buy food within local markets and also support local farmers and the agricultural economy. Organizations like the World Food Programme (WFP) and the United Nations Population Fund (UNFPA) are using cash transfers as a core part of their humanitarian response – investing in, rather than competing with, local markets.
Digital Development Organizations Need to Invest in Local Innovators
Looking at the major digital health developers today, there is an overwhelming number that are founded from and led in high-income countries, without linkages to local innovators.
Digital health organizations who are truly committed to local capacity strengthening need to establish meaningful ways to engage with local technology ecosystems. This means directly investing in software developers, IT professionals, young people, and others to map out real and viable paths to innovation. Where relevant and useful this means establishing a foundation for local innovators to fast-track their efforts by leveraging and building on top of existing digital global goods. Where existing global goods are not applicable, or when existing global goods fall short, local innovators can build appropriate, fit-for-purpose solutions.
These steps are essential to unlock the potential of local organizations to respond to government needs – like InStrat did over a weekend in Nigeria in March 2020.
Strengthening Local Capacity through the CommCare Provider Program
Dimagi strongly believes in this vision of a future, more equitable and more innovative development sector. This is reflected in our product design philosophy that informs how we have built our open source, global good platform, CommCare. Built on a no-code platform, CommCare can be adapted, modified and configured by anyone to meet local country needs.
One way in which Dimagi ise demonstrating this commitment is through the launch of our CommCare Provider Program. This program will equip technology organizations that are based in the countries they work in with the tools and training to serve their communities with CommCare. CommCare Providers use the best of our platform to serve their communities and grow their business. What's more, they actively expand on CommCare's core offering, providing new visualization tools, integration with new applications, improved support services, and new use cases that Dimagi might never have dreamed of.
This program is designed to help Providers develop skills, create employment and contribute to the technology ecosystem within low- and middle-income countries. Our goal is to help providers succeed and grow their own businesses and impact using CommCare, by providing a targeted program that includes both technology and business enablement.
In addition to firms like InStrat in Nigeria, CommCare Providers all over the world are delivering impact in their communities:
For example, in Burkina Faso, CommCare Provider ILLIMITIS is supporting smallholder cotton farmers with CommCare, providing customized decision-making tools and integration with a reporting engine. They are currently expanding to Côte d'Ivoire.
In Turkey, IM SAF is using CommCare to support refugees and other victims of war and conflict. Raneem Safi, the founder, is herself a Syrian refugee and a software developer. She develops Arabic, Turkish, and English-language apps for humanitarian organizations to provide targeted, relevant services to communities in the Middle East and North Africa.
In Zambia, the country's top innovation and entrepreneurship hub, BongoHive, is also a CommCare Provider and offers CommCare as part of its services to boost small and medium enterprises in Zambia.
And In Uganda, GoodCitizen, a UNICEF spinoff, supports CommCare integrations with other digital health platforms such as DHIS2 and mTrac.
Together, these organizations are developing their own momentum, bringing new compelling products to the market, and fostering a new generation of innovation beyond what CommCare alone can provide.
Learn More about the CommCare Provider Program
Through the CommCare Provider program, Dimagi identifies and conducts due diligence on the most promising emerging organizations who have the power to transform their communities. Private, public, and non-profit technology organizations from low- and middle-income countries around the world are welcome to apply. Once selected, Dimagi supports providers through technical training and online learning programs, which provide a foundation in CommCare technologies – and also in effective documentation, communication, and business analysis for the development of digital health solutions. Additionally, Dimagi supports the business development of our providers through the sharing of communication materials, program design support, and go-to-market advisory services.
If you would like to be connected with a CommCare Provider in a country where you work, or you're interested in joining the program, reach out to us here.
To see a complete list of our existing Providers and get in touch with them, visit our CommCare Provider Directory.
Share
Tags
Similar Articles